Welcome to SIGIL leather goods and jewelry.
∞ Dark · RAW · Elemental ∞
What's Your SIGIL?
LATEST NEWS:
SIGIL releases the jewelry collection, "lodolites + amphiboles", on monday, July 1st, 2019 only on: sigil-Studio.com. This collection of lodolite quartz and amphibole quartz pendants will fire your imagination! sign up for updates by subscribing above.
"Caldera" Small Messenger Bag
Caldera is a perfect small bag to carry a cell phone, wallet, and smaller items - anything you would typically carry on a night out - or everyday, if you prefer to pack lighter.
Bag: 6" tall x 7.5" wide
Flap: 7.25" long x 10" wide
Strap: 47.5" long x 7/8" wide latigo leather strap.
Antler Tip: approx. 4" end to tip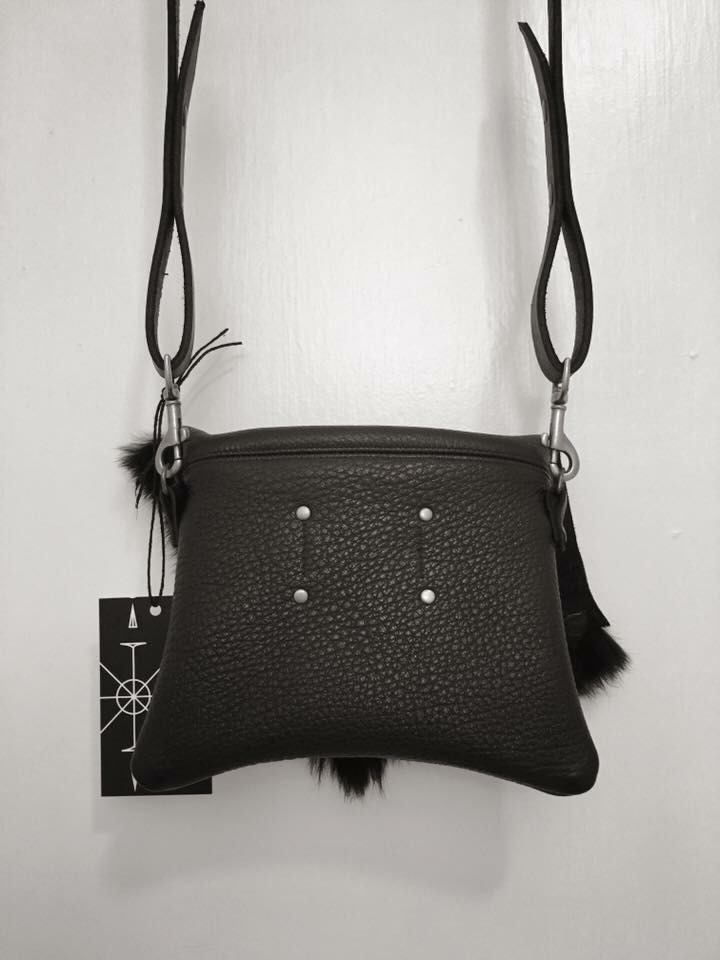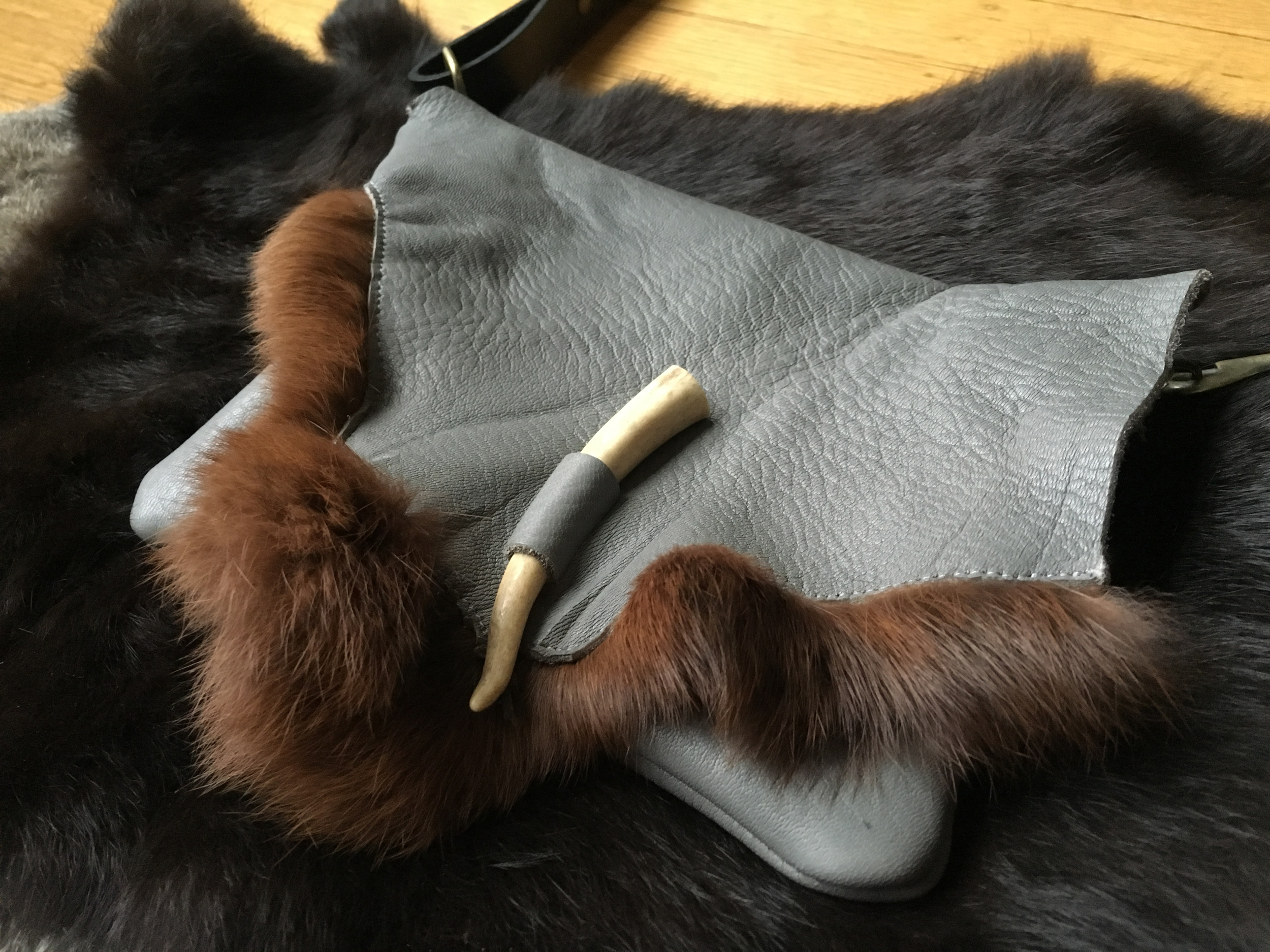 "Reynard" Small Messenger Bag
"Mývatn" Large Messenger Bag
Mývatn is a longer and wider New Zealand deer hide leather messenger bag that is perfect for carrying a tablet, a notebook or book that would accommodate nicely a smaller SIGIL pouch to organize your keys, cell, wallet, anything you need on a daily basis. This minimalist, yet incredibly stylish and luxuriously textural messenger is secured with a 4" deer antler tip laced through the flap and is trimmed with rabbit-fur in black. Each messenger has a unique, one-of-a-kind natural raw edge truly making it stand out.
Measurements:
Bag: 10.5" tall x 15" wide
Flap: 14" long
Strap: 40" long x 1" wide latigo leather strap.
Medium-Size Pouches
SIGIL medium-size pouches are truly a "carry-all" of anything you can think of smaller to mid-size. Too many options to list, the signature SIGIL fabric of wool and New Zealand leather is combined once again and finished with a deer antler tip for decoration. About the only thing not practical about this pouch.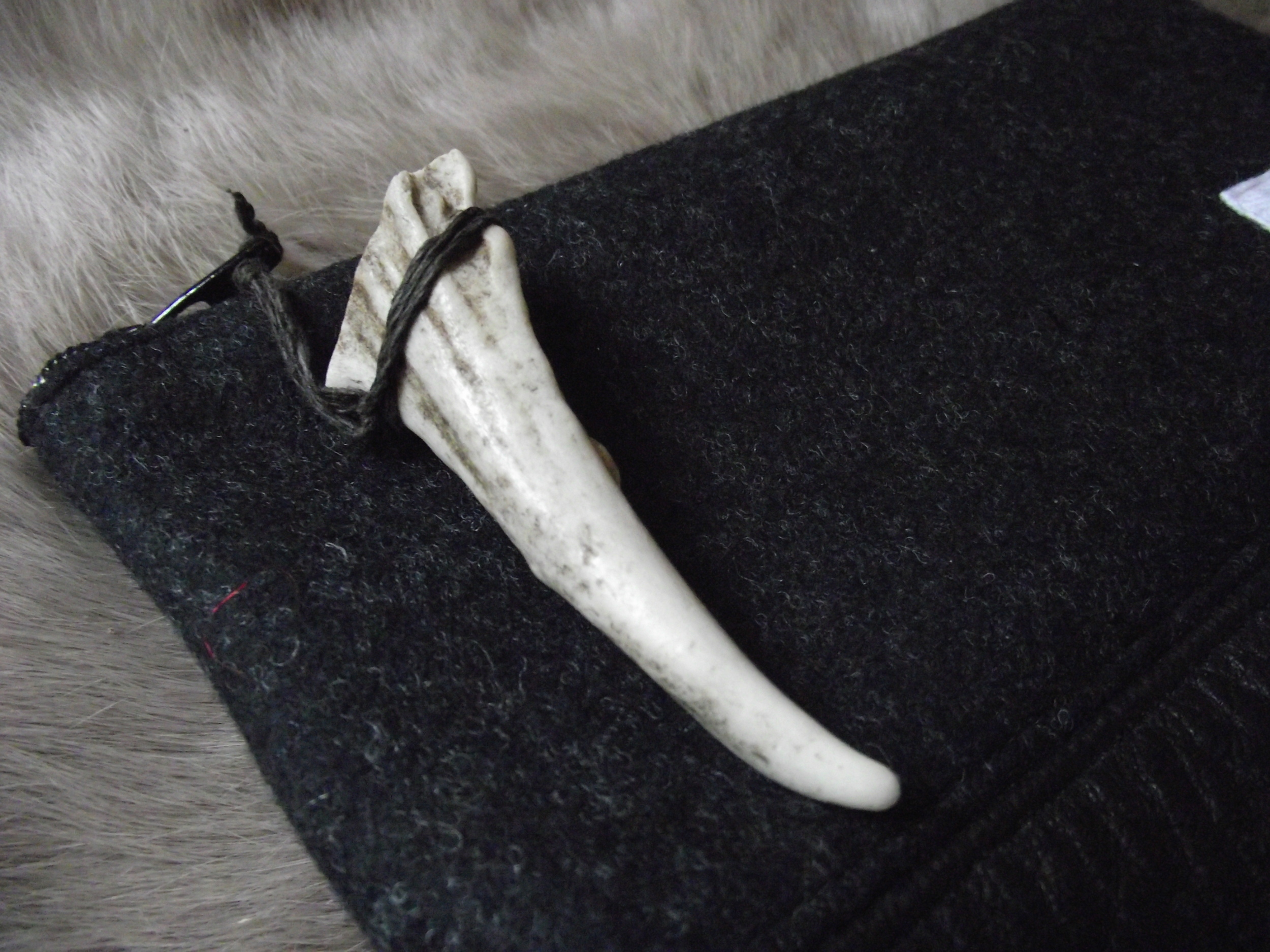 SIGIL Embossed Labels
A new addition in 2016 to SIGIL leather bags are the embossed SIGIL logo. Hand-embossed onto veg-tan leather then hand-dyed black on several layers, each tag is riveted on. This elevates the brand onto a new level of craftsmanship.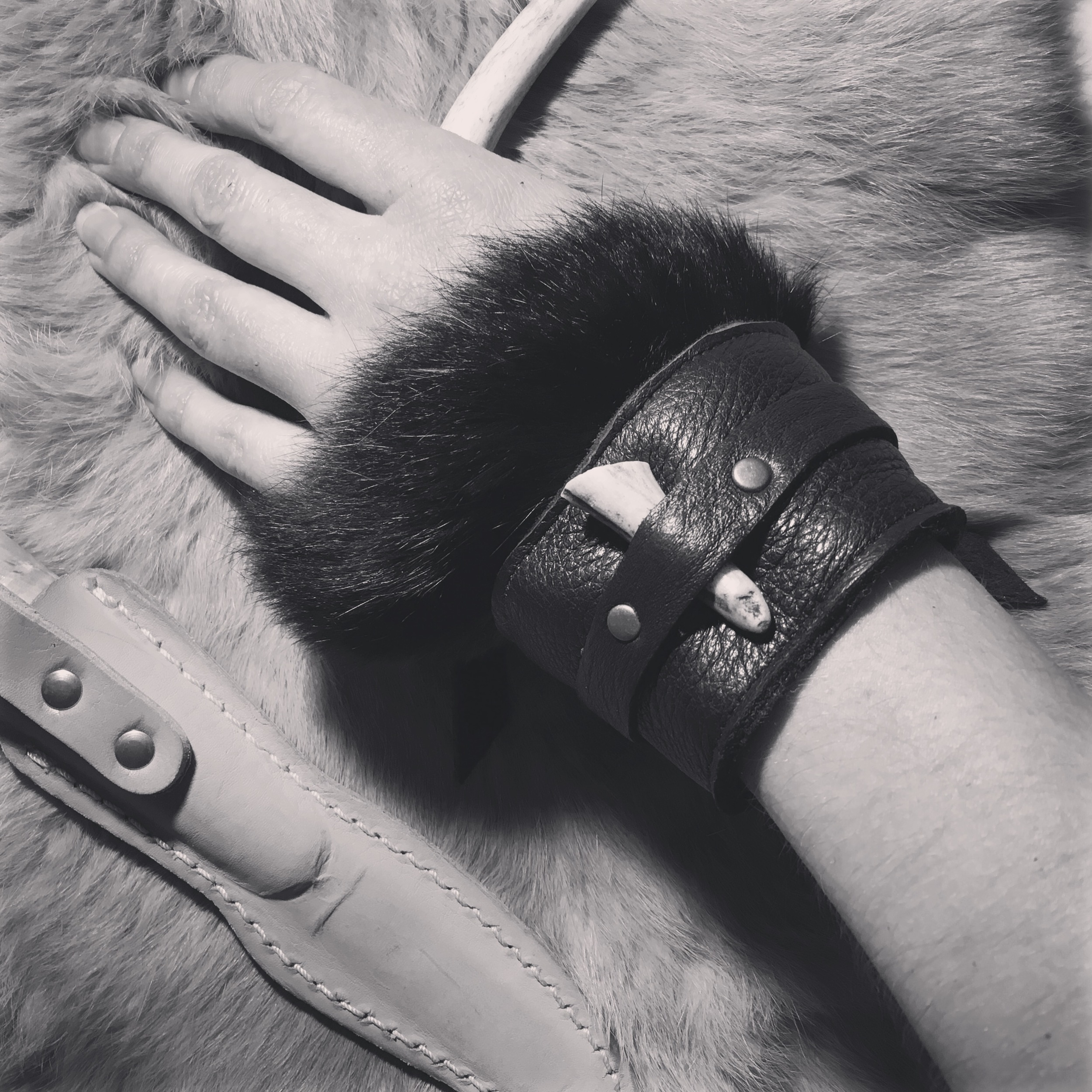 Cuffs
Rabbit Fur and New Zealand Deer Hide Leather together create this unique 7" x 2" wool-lined cuff. Adorned with 3/4" - 1" deer antler tip. Perfect for cold weather accessorizing or playing Viking. Secured with 18" long x 1/2" wide leather ties.