Amphibole Quartz # 5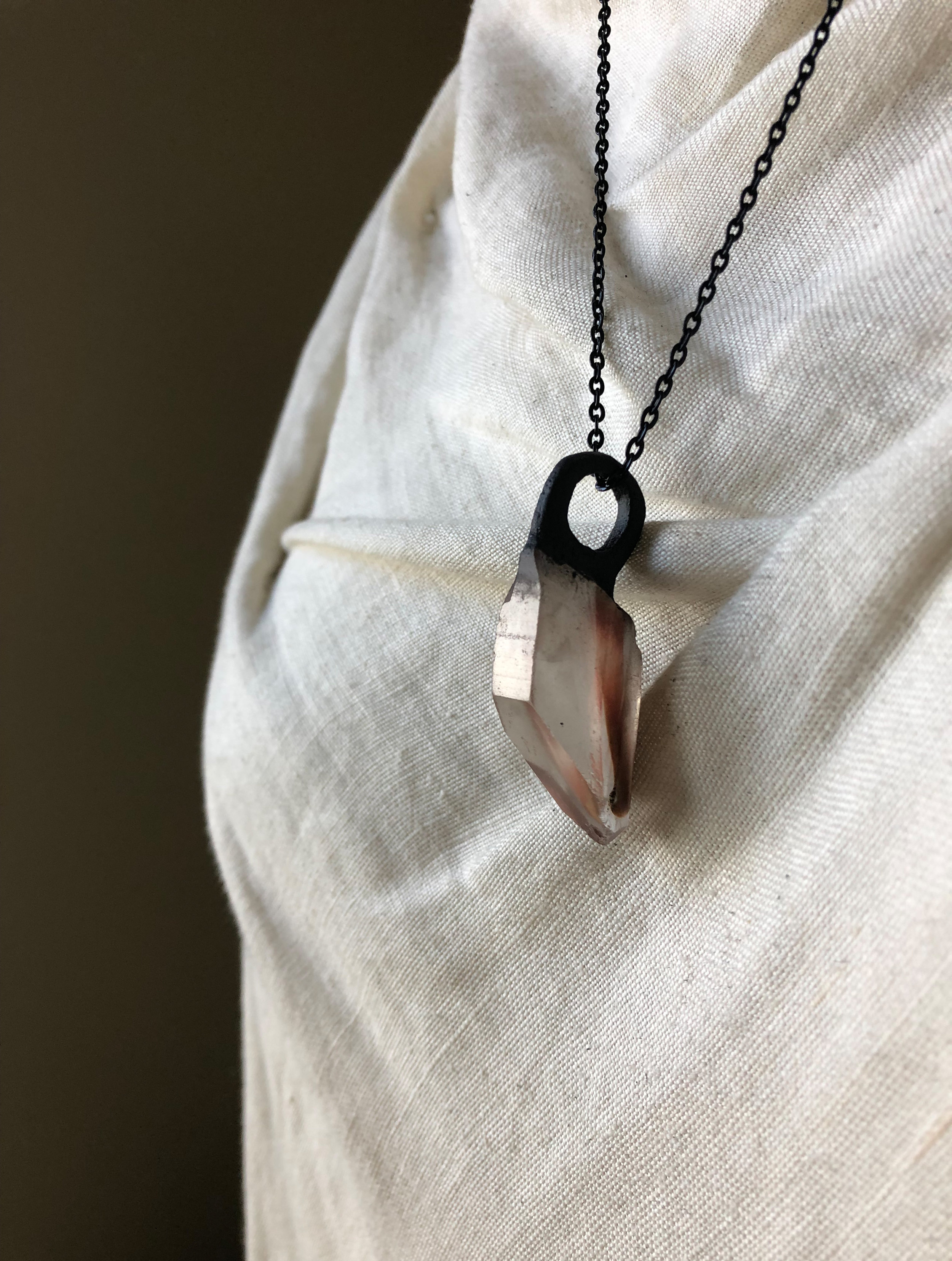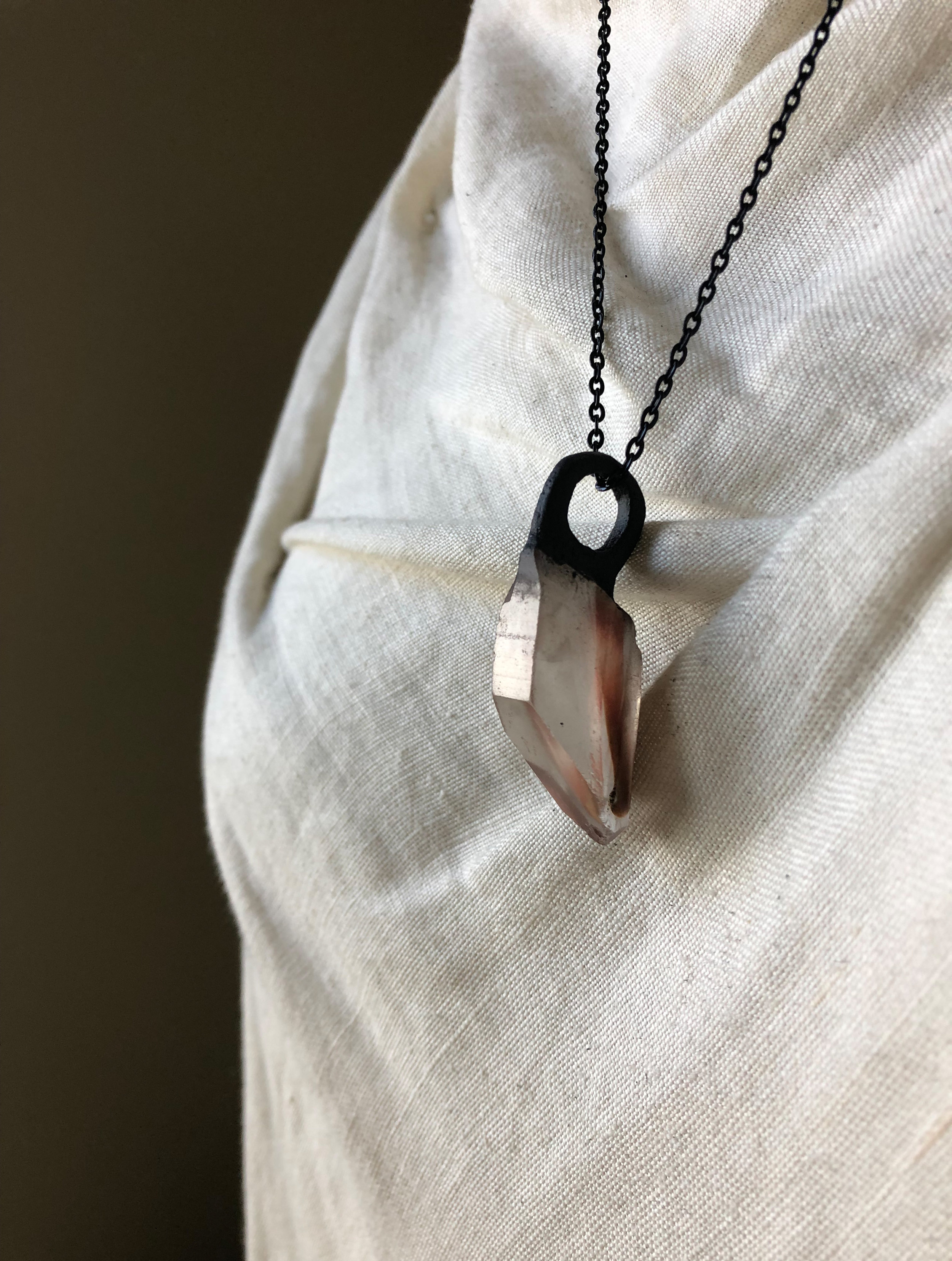 sold out
Amphibole Quartz # 5
Beautiful medium-size amphibole quartz pendant strung on an elegant, simple black coated metal chain. Mineral is sculpted into copper ring base using the signature SIGIL sculpting technique to achieve a seamless, sleek yet rugged look that is, in itself, a work of art.
Amphibole Quartz # 5 is a highly polished, "arrow-shaped" specimen with waves of deep red color with splashes of yellow that dance like a flame in mesmerizing waves. Its smooth surface has rugged indentations on the side and base that yield to smooth facets that reach down to a sleek point.
Measures: 2" (L) x 5/8" (W) x 5/8" (D) - Chain hangs 24" (non-adjustable length).
Makes a beautiful and one-of-a-kind gift.