Lodolite Quartz # 3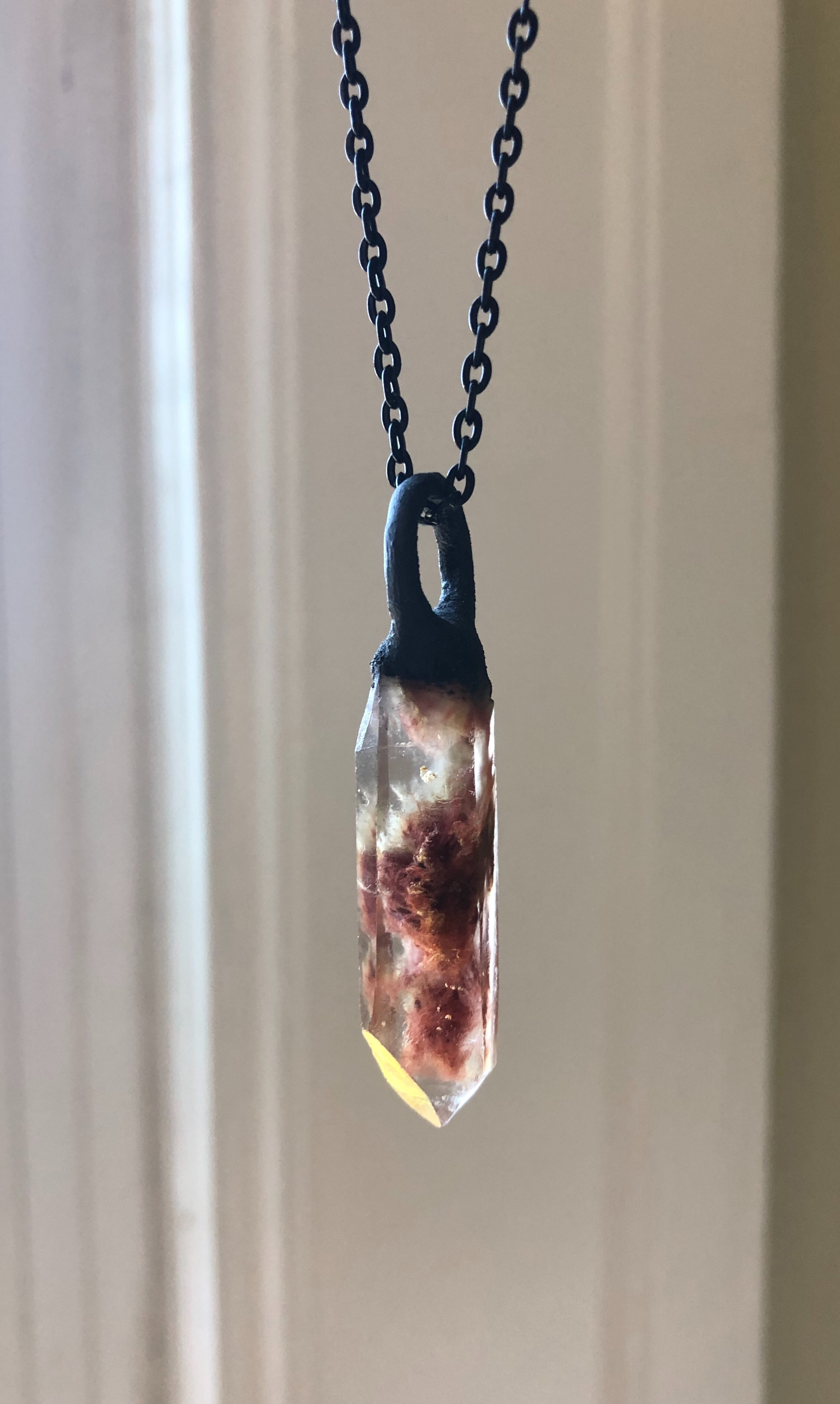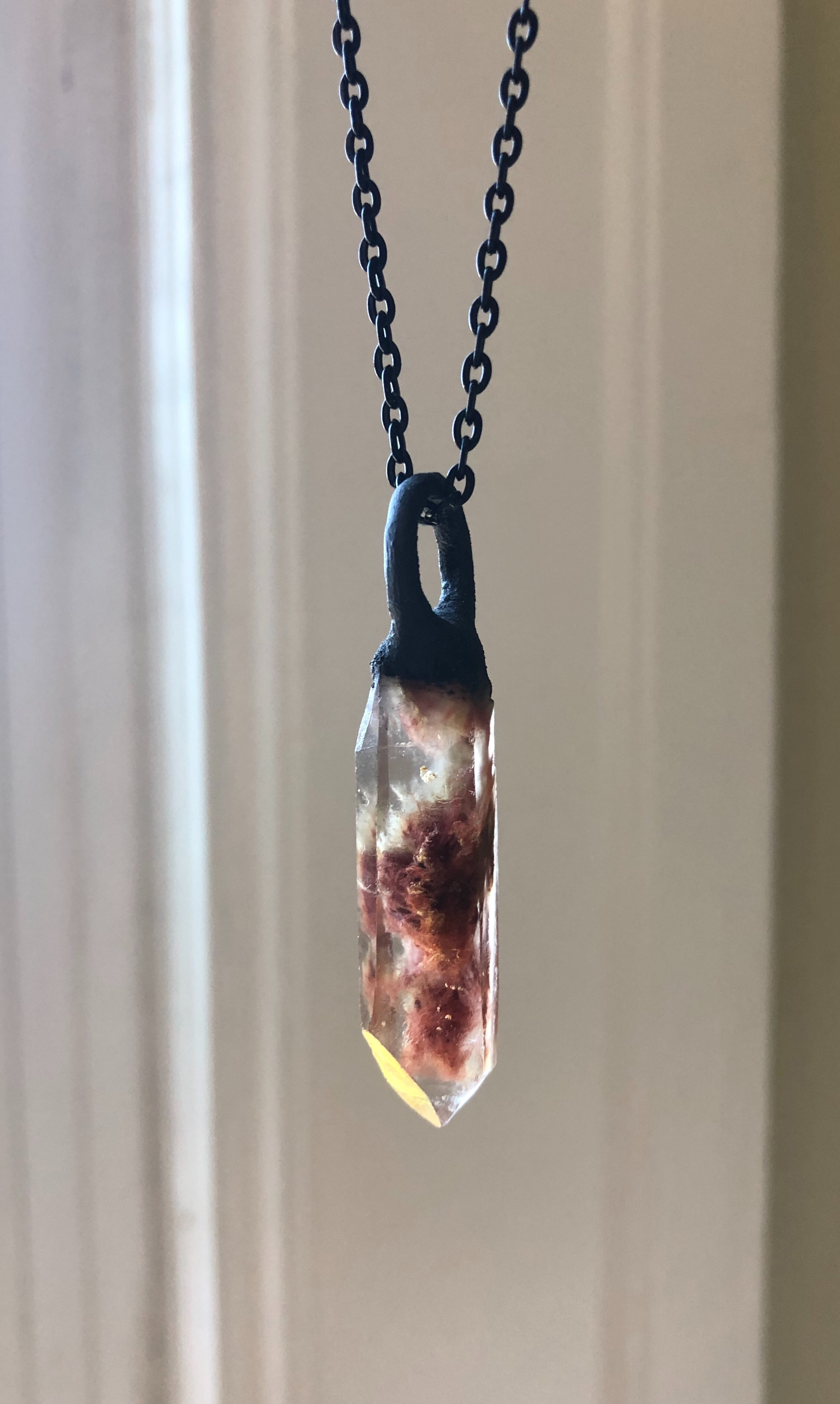 sold out
Lodolite Quartz # 3
This lodolite quartz pendant is the smallest pendant in the Collection. Don't let it fool you, as it's one of the most powerful, with it's concentrated deep red color that packs a punch (fear not, .as a little wildness grows inside to balance out this cool, smooth exterior).
The pendant is strung on elegant, simple black coated metal chain for easy wear. The mineral is sculpted into copper ring base using the signature SIGIL sculpting technique to achieve a seamless, sleek yet rugged look that is, in itself, a work of art.
Lodolite Quartz # 3 is a lodolite quartz specimen with deep, dark red inclusions that concentrate centrally like a garden of passion. The specimen has good clarity and this piece is small enough to be an everyday pendant that pairs well with anything.
Measures: 2" (L) x 1/2" (W) x 3/8" (D) - Chain hangs 24" (non-adjustable)
Makes a beautiful and one-of-a-kind gift.