Albedo # 2 - Clear Quartz Long Point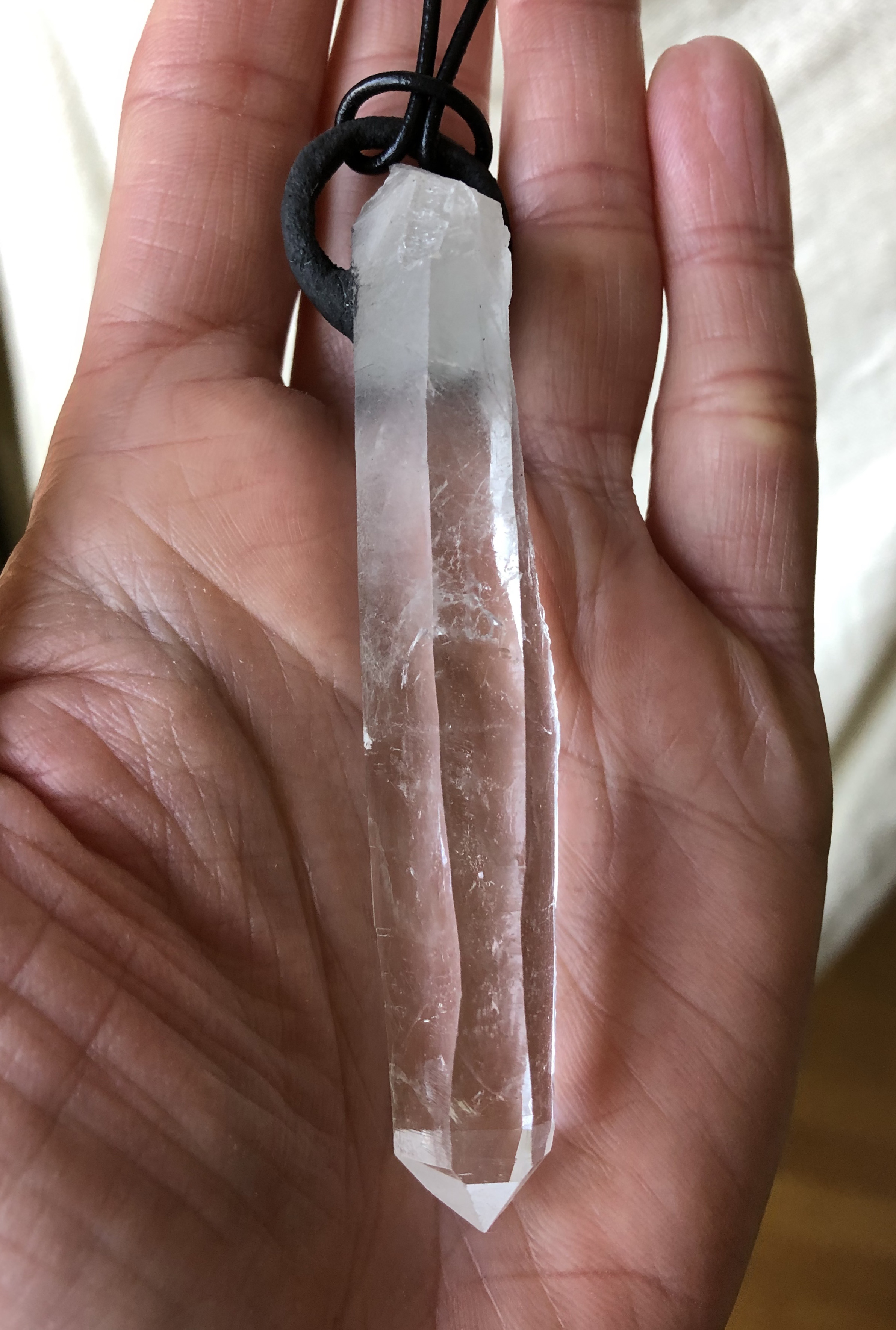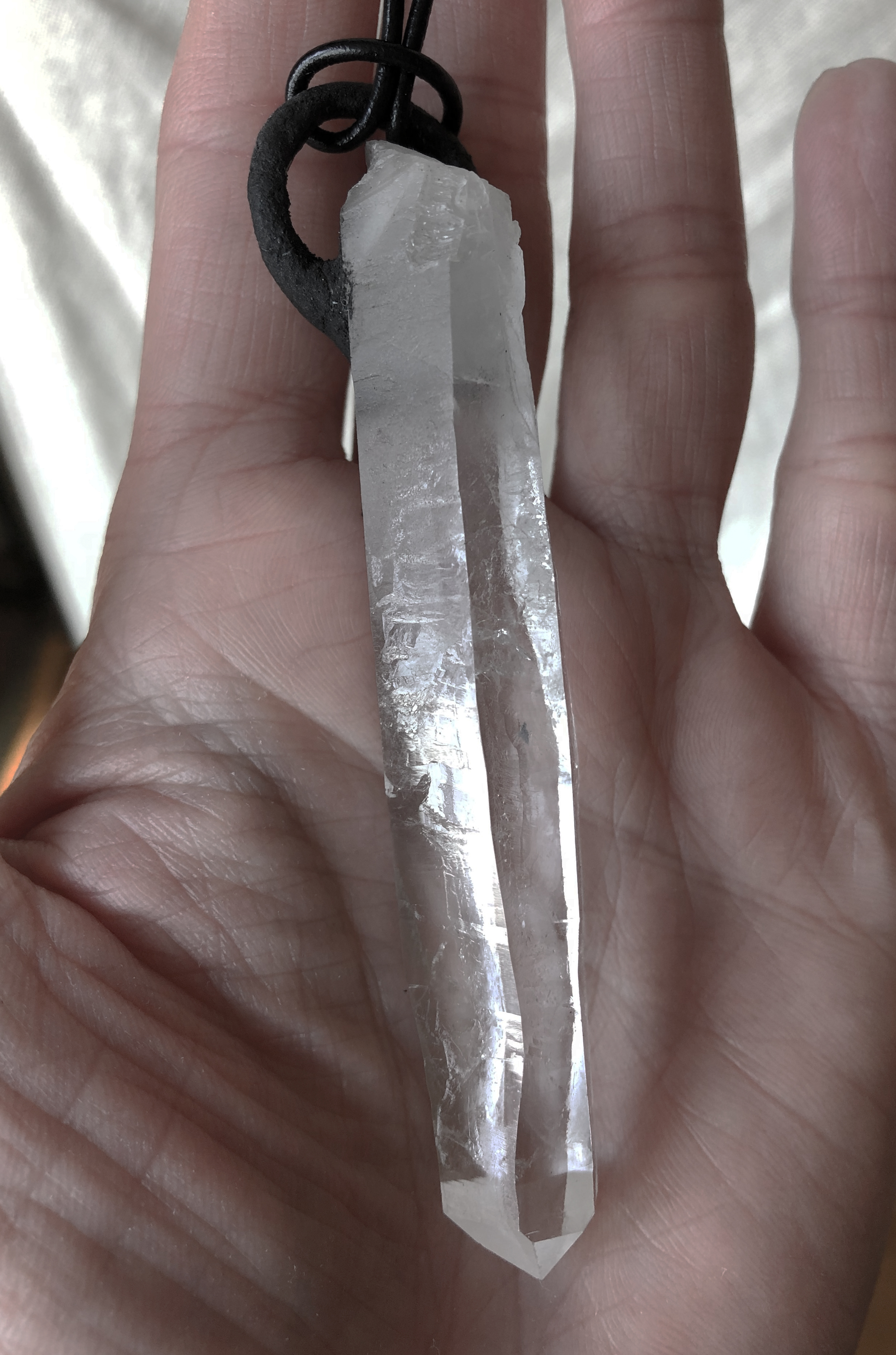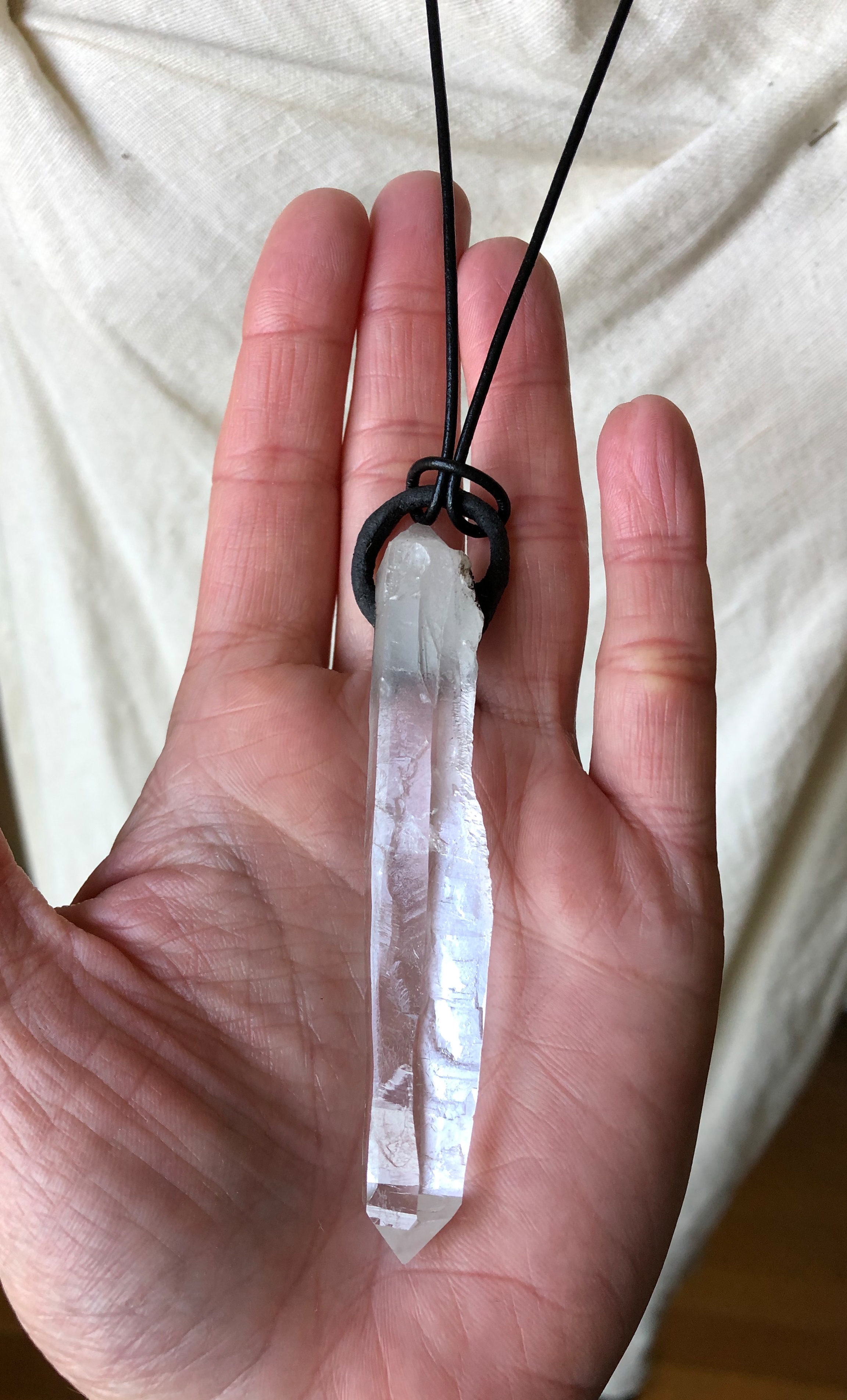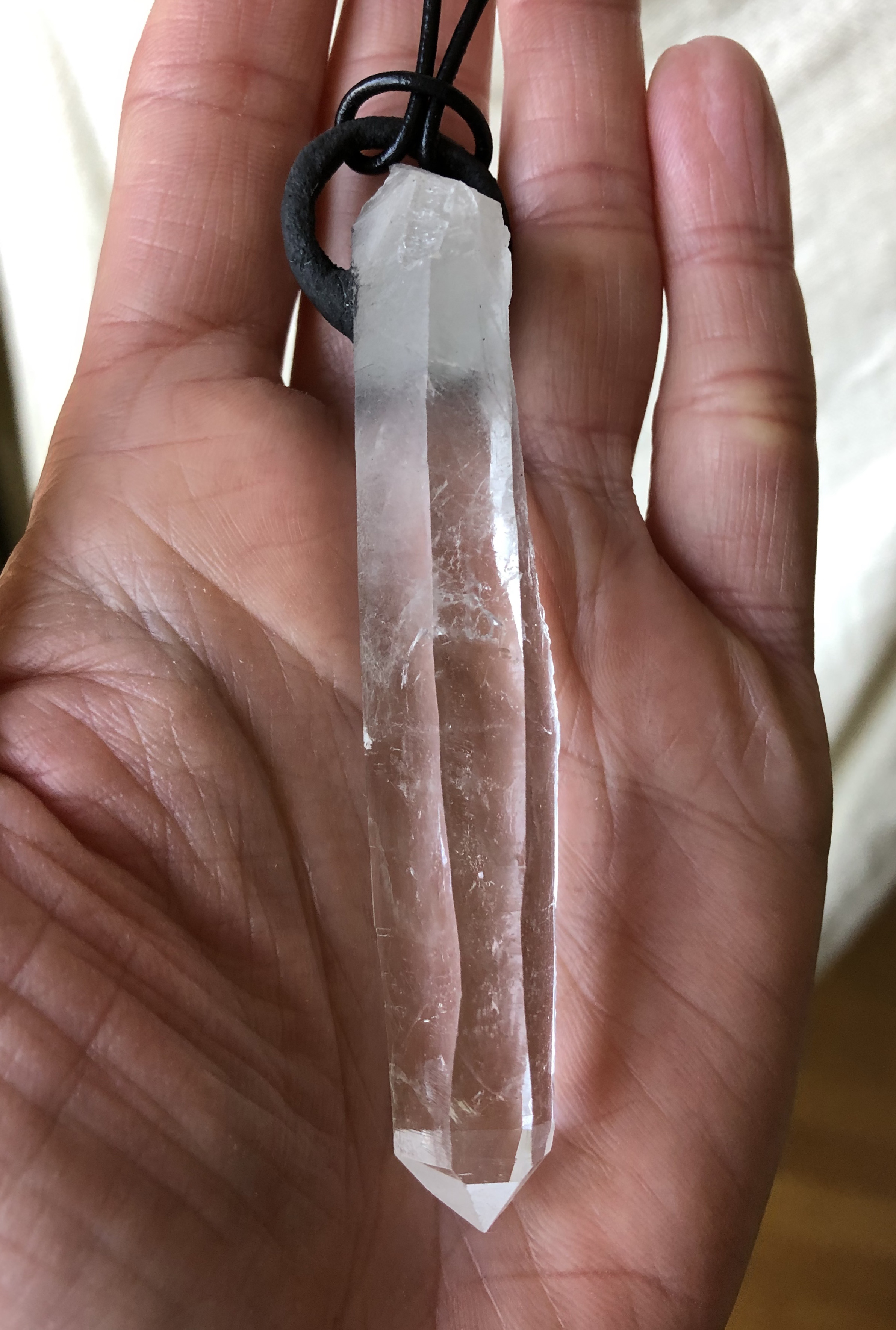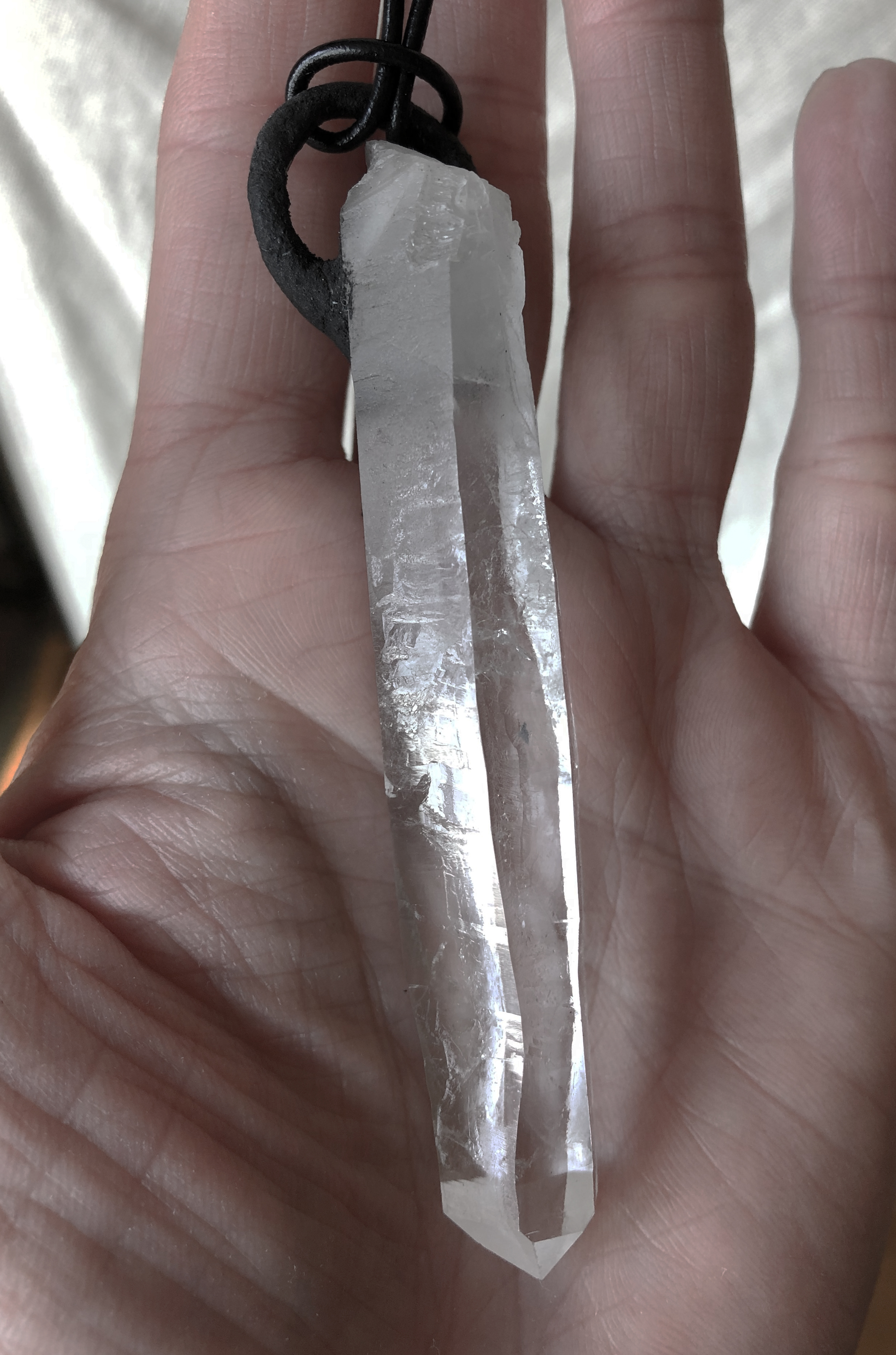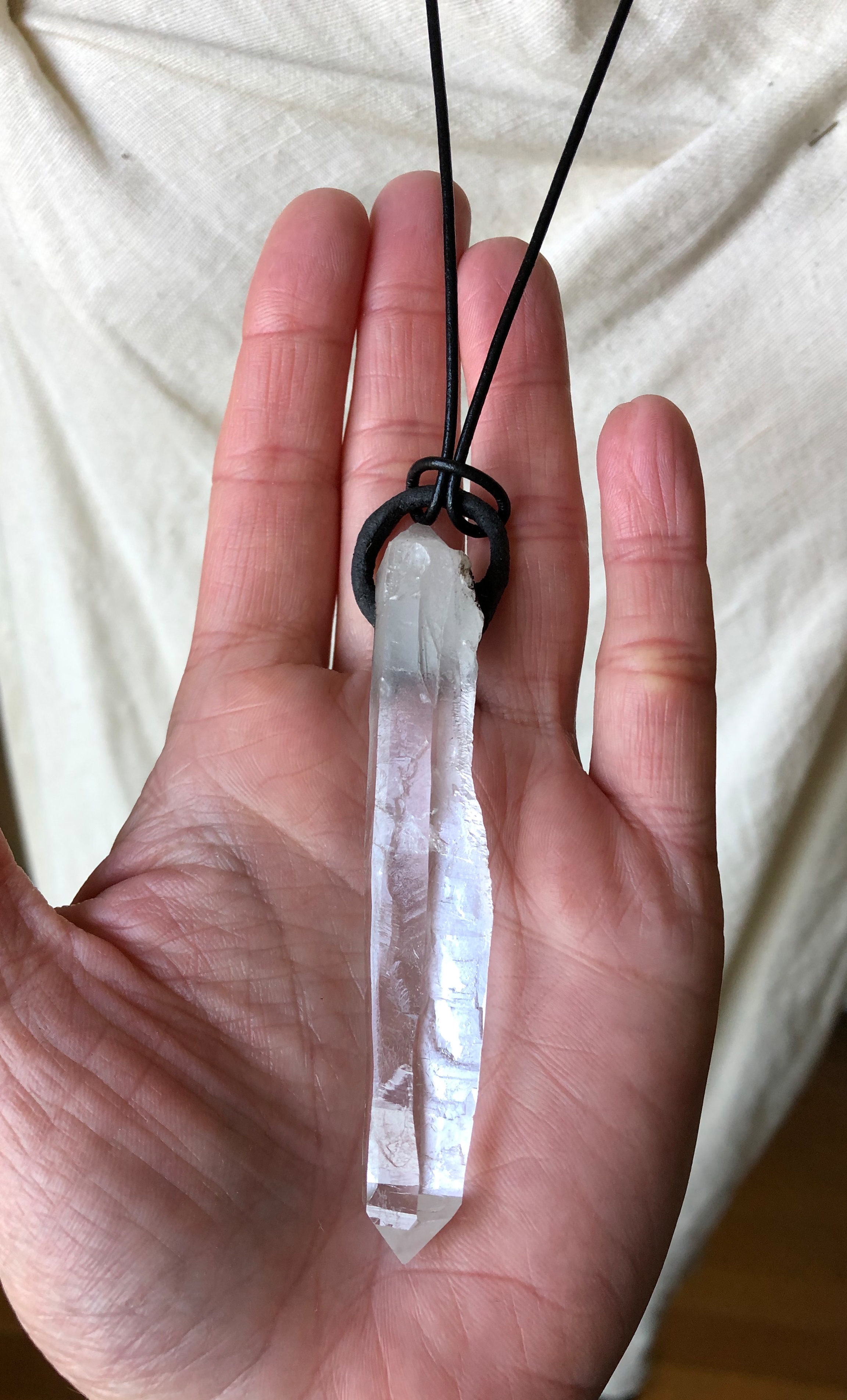 sold out
Albedo # 2 - Clear Quartz Long Point
This lumerian seed quartz crystal is the longest available in the Magnum Opus collection, and one of three crystal-clear pieces that represent the middle stage, known as Albedo.
This statement piece hangs 3 1/2" from the top of the ring to a single, clear terminating point that is smooth to the eye and touch.
Suspended on a 1/8" smooth tubular leather cord, this piece has a delightful weight to it.
Measures:
3 5/8" x 3/4"
Cord hangs 15" from top of ring to tie.
Unisex