Flóki's 3 Ravens: Black Kyanite # 1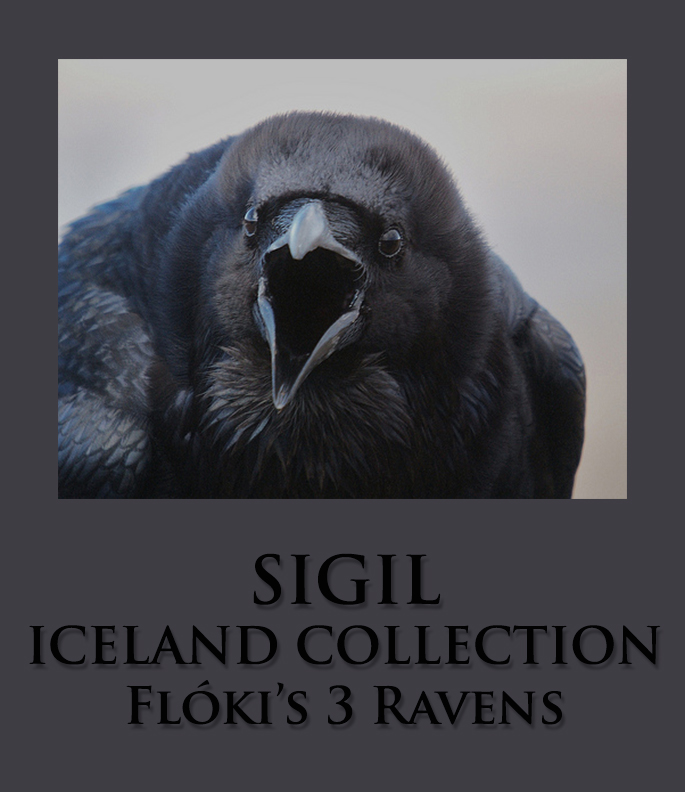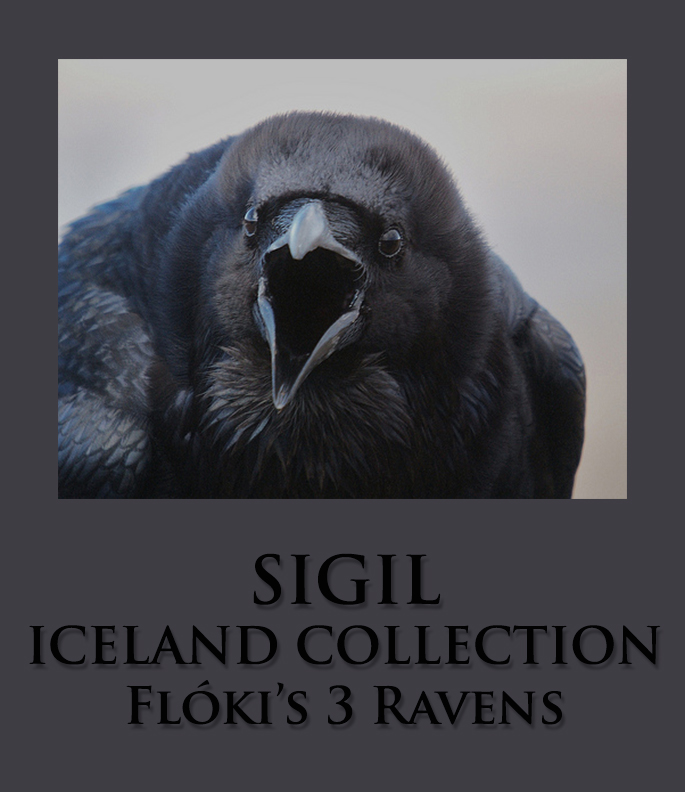 sold out
Flóki's 3 Ravens: Black Kyanite # 1
It is fabled that when the Norseman Flóki sailed from Norway to Iceland in the 9th century, he took with him three ravens to help guide him. Through this, he earned his nickname Hrafna-Flóki, or "Raven Flóki". Flóki set the ravens free near the Faroe Islands, halfway between Norway and Iceland. The first raven flew to the Faroe Islands without returning. The second flew close to the ship before returning with no news. The third, however, flew ahead of Flóki's ship, guiding it all the way to Iceland.
These 3 black kyanite pendants are symbolic pieces to commemorate the ravens' important role in Hrafna-Flóki's first journey to Iceland. Each piece resembles one of Hrafna-Flóki's ravens wings.
Kyanite is reputed to have properties as a strong "connector" mineral for transmission of healing energy for the wearer and in bridging gaps in communication with others. It is a grounding mineral.
Flóki's Raven Wing Pendant # 1 hangs with a subtle curve, reminiscent of a folded wing, smooth as in flight or rest. The layers of kyanite catch the light with a natural mineral sparkle. A swath of suede is wrapped around the crown, adding another layer of texture and interest to this piece. Wear the Flóki's Raven Wing Pendant with a long dress, leather jacket, or just casually.
All pieces have a hefty weight to them. Not recommended for children. Avoidance of dropping is recommended.
All photographs are Copyright © 2018 Anita Arora
Flóki's 3 Ravens: Black Kyanite # 1 measures 4 7/8" from top of pendant ring to bottom of mineral and weighs 1oz. It is worn on a smooth, 1mm thick black leather cord that hangs 15 1/2" from closure knot to the top of pendant ring. This piece has a slender suede wrap around the base for added style.