Wool/Leather Travel Pouch: All Black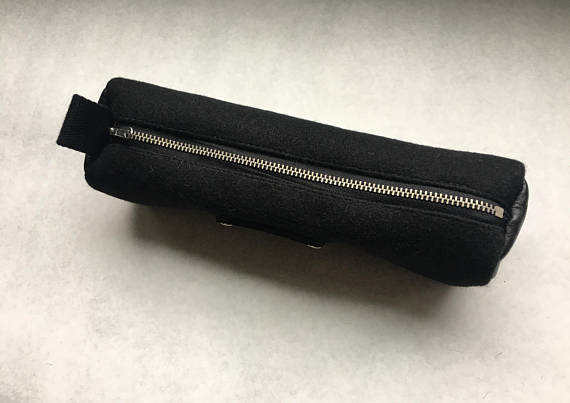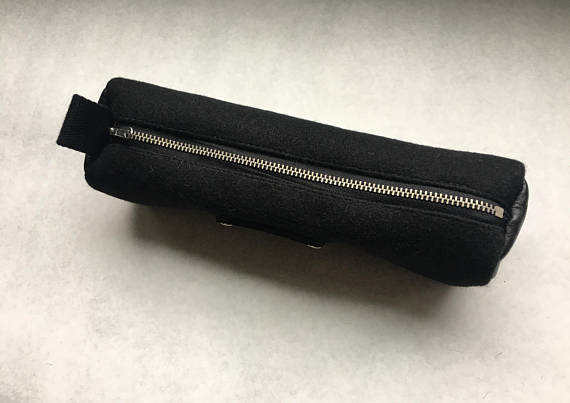 Wool/Leather Travel Pouch: All Black
Luxury Wool & New Zealand Deer Hide Leather Travel Zipper Pouch suitable for storage of:
• Tools of almost any kind
• Brushes
• Makeup
• Art supplies
Top-loading, 9" metal zipper closes with aid of 1" holding canvas tab. Overall measurement is 9.75" x 3" x 2.75".
SIGIL brand label is 100% veg tan, hand-cut, hand-dye and sealed, secured to bag with 4 x size 00 nickel-plated rivets.
Color:
Wool: Black
Leather: Black
Zipper Tape: Black
Zipper Teeth: Nickel
Rivets: Nickel
The wool is of the highest quality available and the leather hand is an incredibly soft and supple feel.
Makes a thoughtful and practical gift. Unisex.